Back to Portfolio
Lytham Town House
Requiring a vacation home in the UK, our client purchased a grand, albeit tired, Victorian town house and commissioned Oliver to renovate, restore and furnish the property into a luxurious and timeless retreat.
The brief was to completely redesign the interior, reinstate many architectural features, upgrade the fabric of the building and source all necessary furnishings.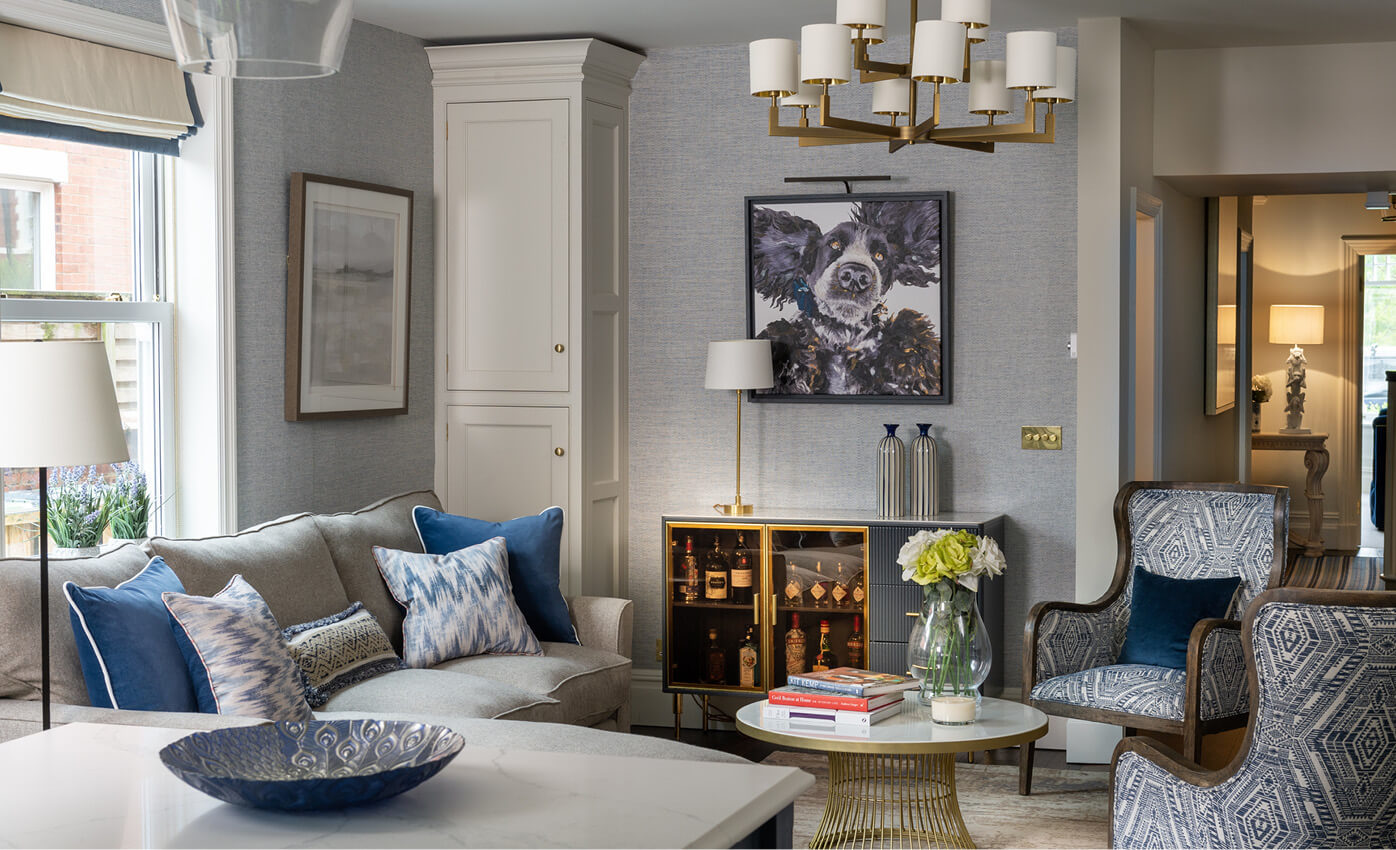 Turnkey Design
Purchased as a rather tired yet potentially stunning investment, this Victorian town house, located within walking distance of the charming town of Lytham St Annes, was a dream project.
Given full control over the design and execution by his client, Oliver redesigned each space to reflect the brief and tastes of his clients.
Reinstating fireplaces, plaster coving, doors, skirtings, flooring etc. and relocating a utility room to the first floor helped breathe new life into the home.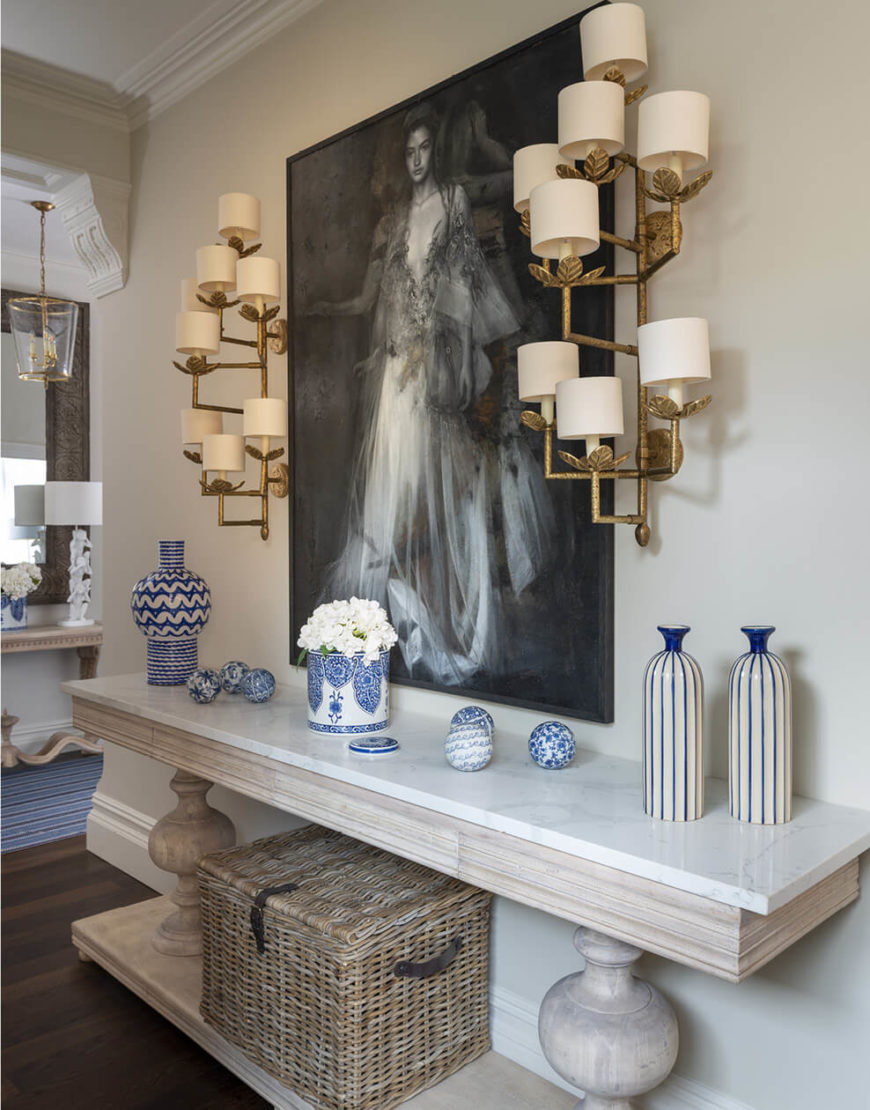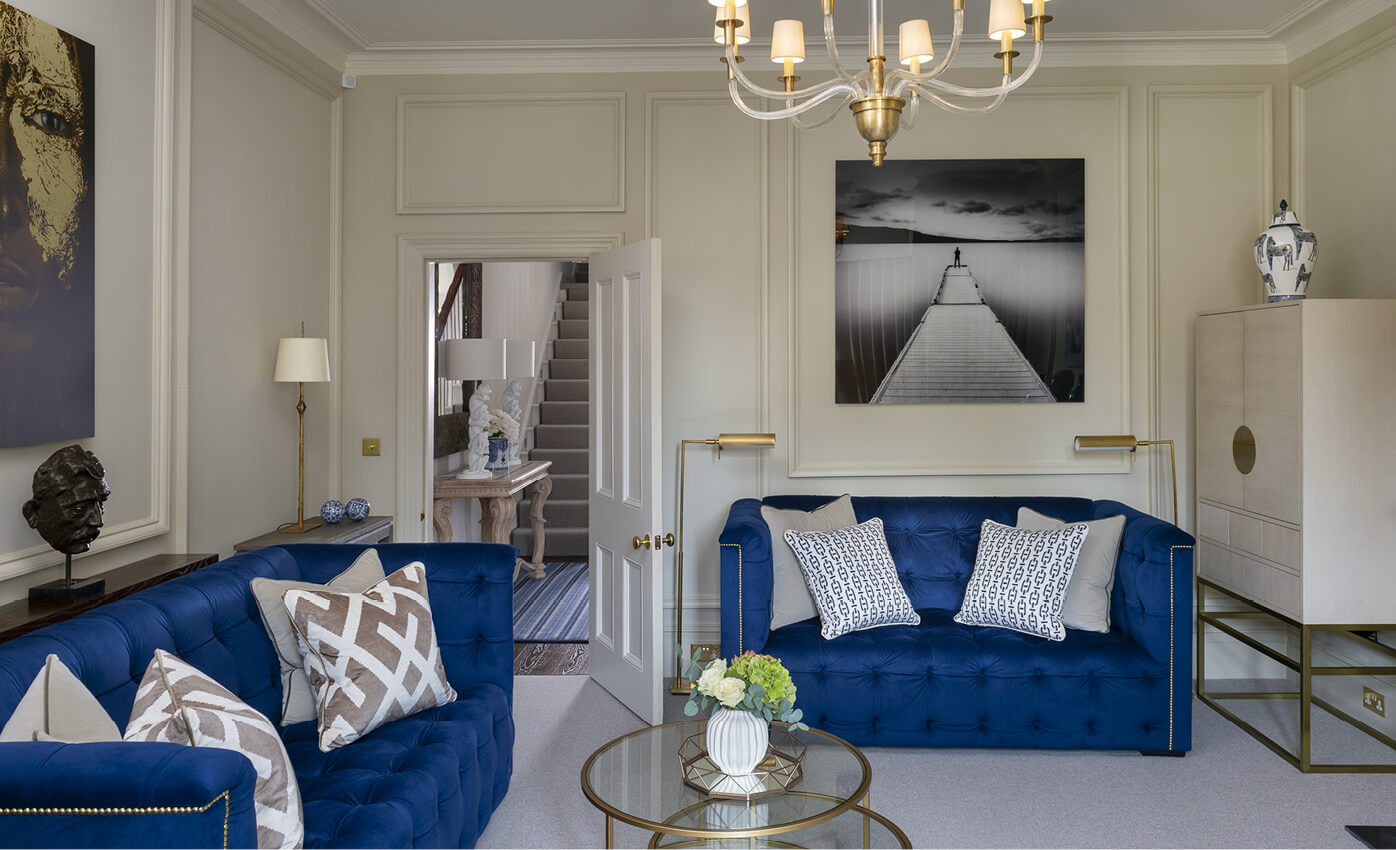 Attention to Detail
Picture rails were removed and panel moulding was added to the walls of the Living Room to create an opulent space to entertain and relax.
A simple yet effective colour palette of warm whites and deep blues were used throughout the property to create cohesion and timelessness.
Architectural details, large patterned fabrics and mural wall-coverings were used to add character and quietly reference the property's illustrious past.