About Oliver Steer
Oliver Steer is firmly established as one of the UK's leading interior designers, creating award-winning, exquisite interiors and properties using the finest materials, furnishings and craftsmen, sourced from around the world.
Catering to a discerning and exacting client base, as a company we offer an unrivalled bespoke service that allows no compromise, from complete room transformations to entire property interior design and renovations.
Who we are
Founder of this renowned practice, Oliver Steer is a graduate of Architecture and combined Business Studies and an award-winning interior designer. Committed to British craftsmanship and excellence in the delivery of bespoke, considered solutions for his clients, Oliver's passion and expertise guide his team of trusted craftsmen, artists and specialist contractors in the pursuit of absolute perfection.
Working closely with his clients throughout every step of their journeys, Oliver oversees not only the creative process but also the practical considerations – such as contracts, tenders, budgets and installation – with equal parts passion and proficiency.
What we do
At Oliver Steer, we create homes, not houses.
With an award-winning eye for style and design, nearly two decades of interiors expertise and a little black book of contacts spanning the globe, with us, your property is in the most capable of hands.
We understand the importance of getting it right first time, which is why collaborative creativity is at the heart of all our projects. Working closely with you – the client – we create bespoke spaces that foster an emotional connection.
Our expertise lies not in blindly following the latest trends, but in bringing the character of your property to life and ensuring it is an expression of your personality. Oliver's meticulous attention to detail and keen powers of observation allow him to craft exceptional spaces that are the perfect fit for your life and style.
We pride ourselves on delivering a comprehensive end-to-end interior design service. When you entrust us with your home, not only do you get our outstanding creative expertise, we also take care of planning, coordination, budget management and providing tradespeople. Our seamless, stress-free service allows you simply to enjoy watching your project come to life.
What we stand for
Honesty

Open, honest communication is the cornerstone of our business. Our work will form part of your life for years to come, so here at Oliver Steer we understand the value of frank dialogue in avoiding potentially costly mistakes.

Professionalism

A consummate professional, Oliver Steer has an innate understanding of the intricacies of his craft. His expert capabilities and incomparable efficiency allow him to meet the most exacting demands and exceed expectations.

Discretion

Oliver Steer has nearly two decades of experience working with interior design clients, many of whom have been high profile individuals. We appreciate the need for the utmost discretion and confidentiality.

Quality

We are dedicated to delivering excellence in all areas of our business. Oliver Steer's commitment to quality guarantees superior materials, world-class design, attentive communication and perceptive suggestions.

Detail

We pride ourselves on maintaining exceptionally high standards at every step. From carefully selecting quality craftsmen, to the handles used on your bespoke furniture commission, no detail is too minor for our attention.

Creativity

We do not believe in blindly following the latest trends. Rather, our expertise lies in collaborating with you to enhance the emotional connection you share with your property and create spaces with a tailored yet timeless appeal.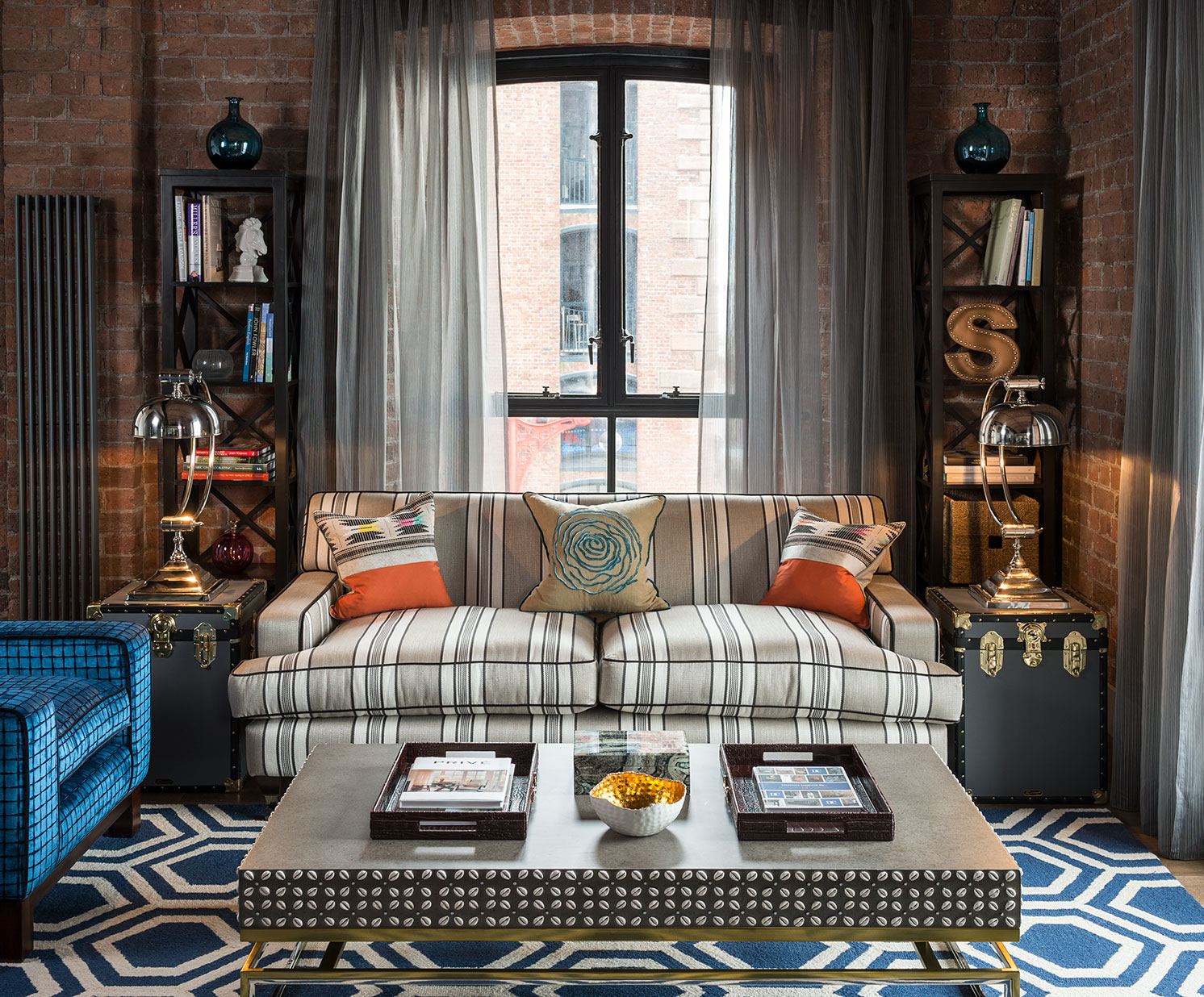 Oliver certainly fulfilled our criteria in every detail from the designs, working alongside the different trades to the very last finishes of our beautiful barn. We would highly recommend Oliver Steer as a very talented interior designer.

Oliver's ultimate strength is the quality of his work and materials which, in my opinion, is second to none. He has an incredible knowledge of products available and a fine sense and taste in what will complement each other. This is all done in a way sensitive to the format of the rooms and the layout of the house.

Oliver has demonstrated vision as well as taste and elegance that give our home a cosier and warmer feeling. He has consistently acted professionally, providing us with a choice of high quality decorative items. Oliver certainly deserves a lot of credit for the commitment towards his work.

Excellent service. We shall definitely use Oliver Steer again in the future.

It has been a pleasure for us to have Oliver Steer design a number of rooms in our home. We are extremely pleased with the results and would highly recommend him.

Oliver's attention to detail and the depth of his knowledge of the materials to be used in exceptional...The projects carried out at my property have always been well managed and the service given has always been efficient and professional.

We commissioned Oliver to remodel our home here in South Carolina. The project was managed beautifully and the end result was exceptional. Visitors regularly comment on how stunning the house is!

The quality of work was excellent, the attention to detail was second to none. Working with Oliver proved seamless and professional.

Whilst living abroad, Oliver designed and managed the refurbishment of our new home in the UK. Working with him and his team was enjoyable and hassle-free.