Back to Portfolio
Historic Chester Restaurant
Following the successful co-authoring of his award-winning guide to dieting, this client wanted to combine the benefits of a healthy lifestyle and diet with a fine dining experience.
The brief was to design a space that had no connection to the notion of dieting, instead providing a luxurious space for guests to dine, with some reference to the historic city of Chester.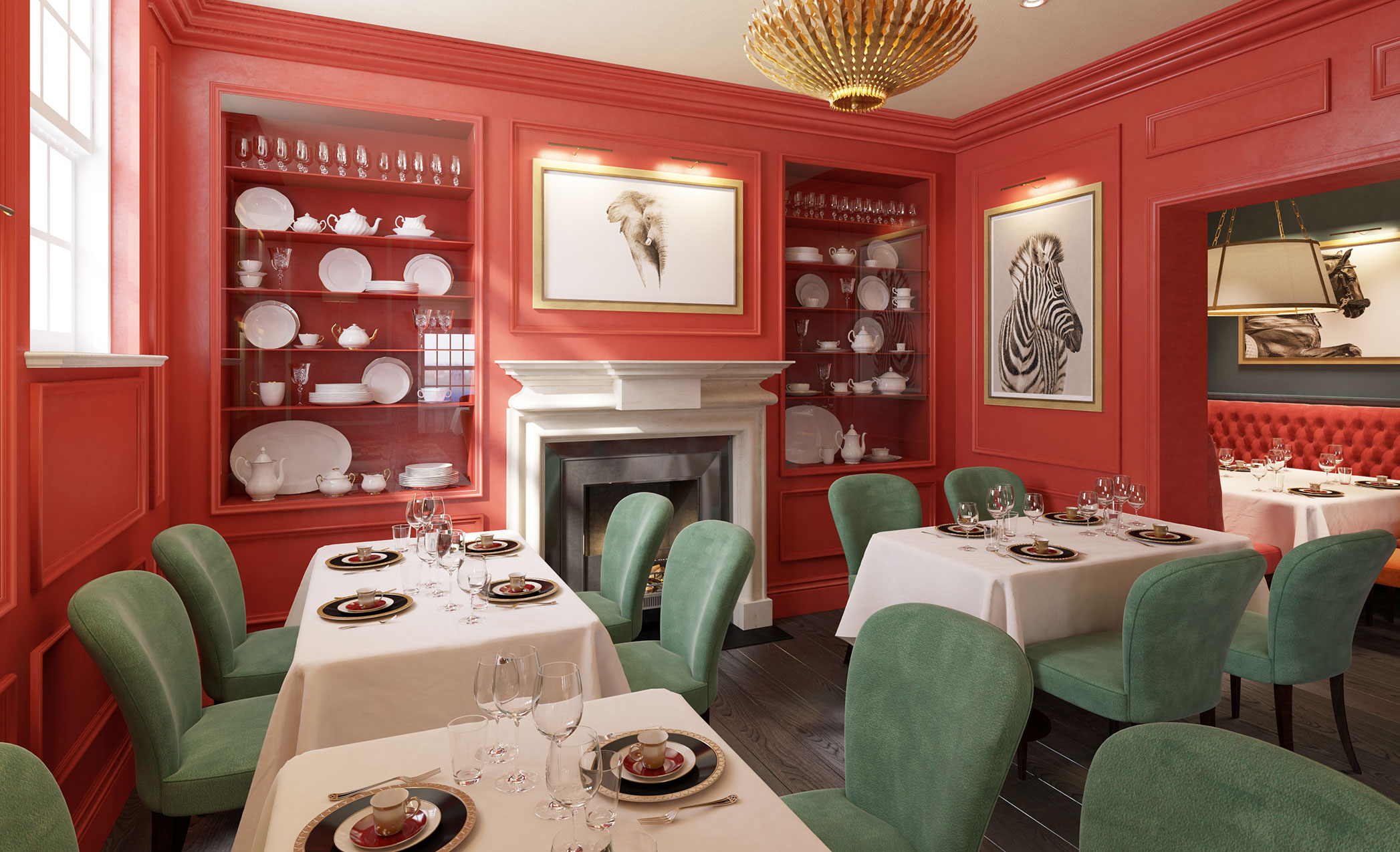 Very Unique Spaces
With references to Chester as a historic city visited by many a playwright and to its famous Racecourse and Zoo, artwork was carefully chosen without being overly obvious. Use of varying colour and texture helps to define each space, allowing guests to dine in a unique and interesting environment.
This project is currently under construction. Images shown are computer generated.